Popular Remodel and Design Trends for 2021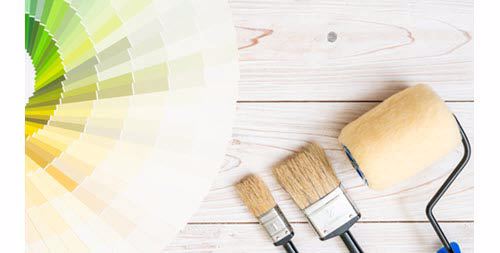 1. Homeowners are rethinking the open floor plan.
With many homes now doubling as a makeshift office, school, gym, and entertainment center, the ability to create some private space has become far more desirable. Homeowners are achieving this in a variety of ways:
- Additions, attic and basement remodels, and shed conversions: Any option to add an office or multi-functional room that provides privacy will be a big plus.
- Flex rooms: Always popular, having that extra room carries even greater value now.
- Room dividers: According to the Real Simple website, searches for "room divider" on the Etsy online shopping site increased by over 130% in 2020.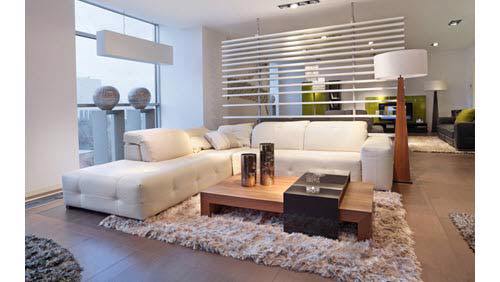 For the last few years we've been hearing all about greys and white, but now homeowners are opting for taupes, beiges, and sands - warm neutral colors that create a feeling of comfort. Greens are also predicted to be popular in 2021.
3.
Kitchens will get more storage space.
People spend a lot more time cooking at home these days, so it's not surprising to see Houzz.com report a higher demand for kitchen storage. Four times more people added cabinets during their kitchen remodel in 2020 compared to 2019, while 30% more remodels included a walk-in pantry.


4. Large tiles are trending.


Designers say that large floor and wall tiles are gaining ground, especially now that materials such as Cambria's quartz can be cut into slabs 6 millimeters thick for use on bathroom and shower walls.
The ever-popular subway tile is one of the styles seeing a shift. More people are bypassing the traditional 3 by 6-inch size and choosing larger versions for walls and backsplashes.
5. Kitchen islands are in (especially ones that stand out).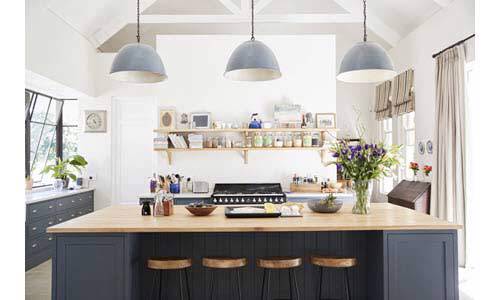 Many homeowners are opting for a kitchen island that contrasts with their main kitchen cabinets or counters. Houzz reports that the most popular choice for kitchen island cabinets is blue or grey.
Butcher block continues to be a popular island countertop choice and tends to contrast well with the more refined look of engineered quartz, the most widely used material.
6. Entertainment spaces are getting more comfortable.
Now that people are often staying in rather than going to a movie theatre or sporting event, they're focusing on how to make their indoor entertainment spaces feel more special. Comfortable seating (and more of it), along with upgraded screens and sound systems are all part of that growing trend.
7. Touchless lights and faucets are popular.
Lighting and faucets that can be operated remotely have been popular for years, but they saw an uptick in sales last year and are expected to remain in high demand.
8. The "Cloffice" has arrived. (No, it's not a sitcom.)
As people look for ways to incorporate a good work-from-home space into their lives, many have turned closets into small but surprisingly functional home offices.
Tip: Peel-and-stick removable wallpaper is a quick and easy way to transform a space without committing to a permanent change.
9. More entertaining will take place outside.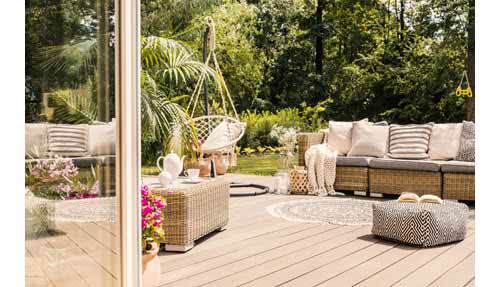 Searches for backyard remodel projects increased by over 800% in 2020, according to the Cheapism website. Many homeowners are looking into pools, gazebos, and outdoor kitchens as they spend more time relaxing and entertaining outside.
Even small patios and balconies can help expand interior spaces when they offer weatherproof seating, friendly lighting, and handy features such as drink ledges for balcony railings.
10. Curbless tiled showers are in.
Houzz.com reported that many bathroom remodels involved installing a larger shower with a curbless transition. This easier access goes hand in hand with the growing age-in-place trend.
Tip: Large floor tiles typically make small bathrooms look bigger.
11. Vinyl plank flooring has moved up in the world.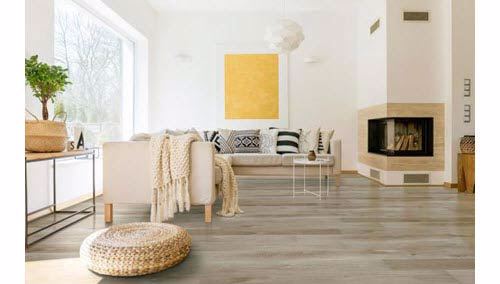 (Photo MSI Provance Gray Luxury Vinyl Plank Flooring courtesy of Home Depot.)
More and more homeowners are discovering that luxury vinyl plank flooring answers a lot of needs, and many of today's versions look and feel similar to engineered hardwood.
Vinyl plank is extremely resistant to scratches and moisture, it can be laid over any flat surface, and many styles come in a "click and lock" format that's easy to install and remove. The Flooring Girl blog calls it
the breakout trend of the year
.